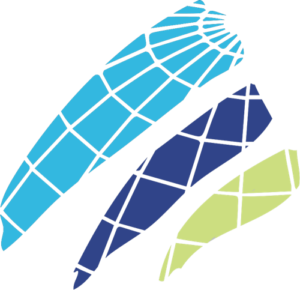 JM SEA is a shipowner's service company, specialised in maritime and fluvial brokerage.
Everywhere in mainland France, in the French overseas departments and territories, and in Europe, we offer our services to shipowners who wish to acquire or sell their vessels or their business. We operate in a professional part, mainly in passenger transport, shellfish farming, or even maritime and underwater work.
To do this, we support you from the initial phase of your projects, mainly on technical, economic, financial, administrative and logistical aspects, in order to provide you with the solutions that best suit your needs.
To achieve our objectives, we obviously stand out in ship research, but also in resale, refit when necessary, the study and implementation of lines, and all the regulations relating to the movement of ships.
For the sake of efficiency and success, we also developed all the protocols necessary for the risk management that may arise during projects. Indeed, we will always ensure the relevance of our suggestions.
« On June, 18, 2009, the JM Sea company was founded by Mr. Jean Marie CAILLAUD, who first anchored his commitment to supporting the players in the daily charter sector.
On the basis of criteria including trust and proximity with his customers, Jean Marie started his activity and created his adress book. He slowly began to stand out with his prospects by keeping an editorial line that stayed equal to these values.
Progressively, JM Sea weighed anchor and expanded its services, in order to adapt to market changes as well as to the needs of its players. Indeed, the company opened up to a more intensive and attentive monitoring, in advice and support during decisions. There, Mr. CAILLAUD began the transition of JM Sea to the friendly and outgoing company that we currently know.
In 2020the ship's itinerary changed when Jean Marie CAILLAUD decided to leave his place in front of the rudder to Mr. Nicolas MONGRELET, who took over the company. But the destination maintained by the company to this day remains unchanged, JM Sea will stay the course and continue to pursue its ambitions hand in hand with those of its shipowners.
Today, the maritime sector is going through many changes, but being downwind isn't an obstacle to the social and economic bonds established by JM Sea. Even when this new page is written during global pandemic, JM Sea remains in contact with you. The team is getting stronger, the solutions are modernizing, the territorial presence is growing, but the values remain.
From now on, JM Sea is positioned as an essential linking element between shipowners, even the most isolated, shipyards, architecture firms, unions, and even financial partners. The company is an intermediary between all these actors, and actively participates in the exchanges and changes of this constantly evolving sector.
Technical, administrative and financial files.